For those that don't know, almost a year ago (August, 2017) I tore most of the hamstring from where it attaches to the bone on my right side. The doctors call it a "Proximal Hamstring Primary Tear", unlike most other hamstring tears, this won't 'heal' on its own. Diagnosing the whole thing took a long time, because it isn't a common thing and you can't really tell without an MRI. So I tore it in August 2017, did the RICE thing for six months with it never really getting better and in December 2017 jump through the hoops to get an MRI.
The first orthopedic surgeon I saw was pretty amazed that I wasn't in more pain considering how bad the tear was, but because I was functioning, he was strongly recommending  just changing my lifestyle and dealing with it. He (correctly) pointed out that the recovery from the surgery to fix is one of the worst he knows. I noodled on this for several months and did the PT he recommended to make everything around it as strong as possible, but ultimately I realized I was living with a time bomb in me. I finally went and got a second opinion, but this time I went to a specialist for sports  (the same doc that fixes the Seahawks actually) orthopedic surgery. The second opinion was basically the same as the first, it is a really bad tear and the surgery recovery sucks, but he said if I do the PT, there is no reason I can't go back to Tae Kwon Do.
So there was more hoop jumping, finally was able to schedule the surgery for April 17th. That was almost two weeks ago now and everything went great. The doctor was happy with the outcome.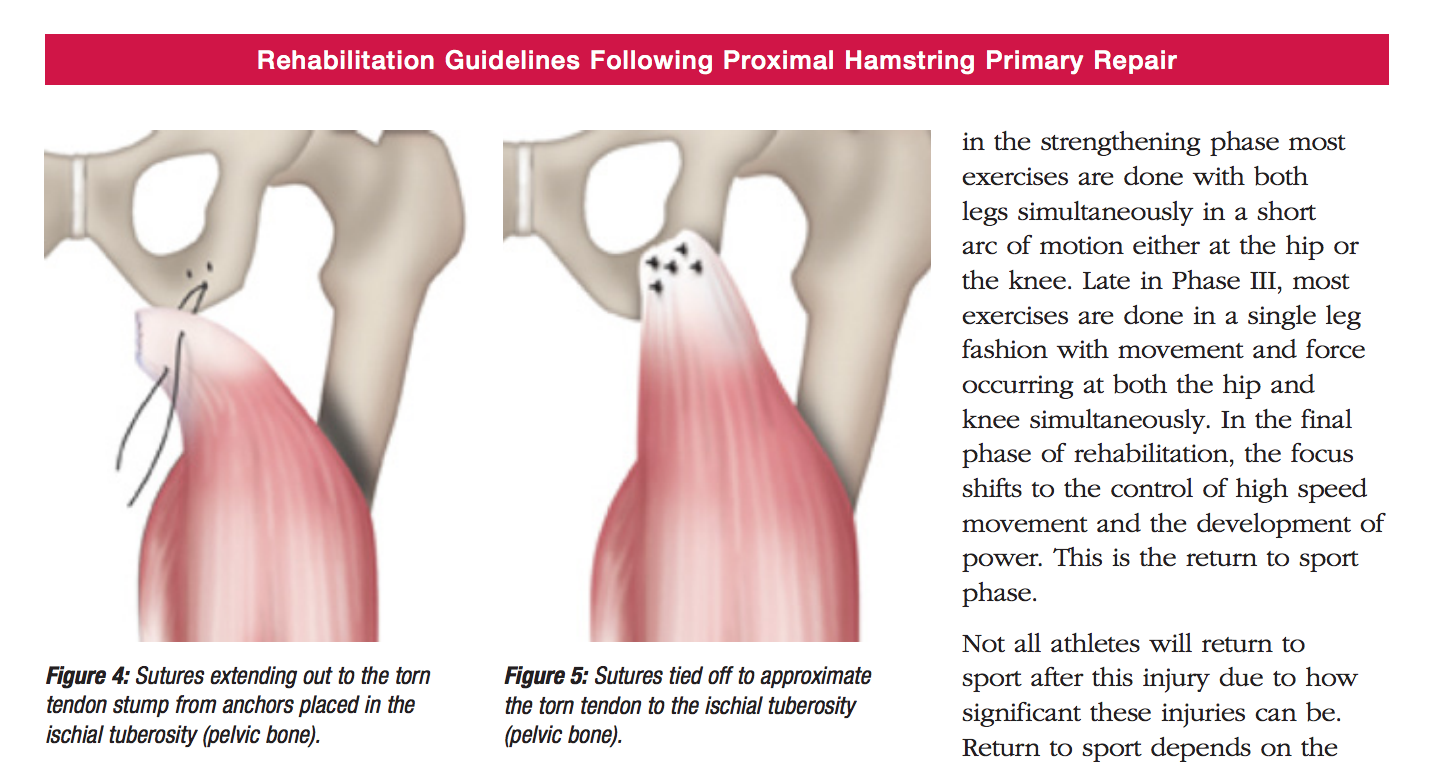 This was the third major surgery I've had in the last seven years, the previous two times were on my knee. In the past I bounced back quicker, with fewer issues, but every bad thing I've been told about the hamstring repair is turning out to be true. The first problem was my boding restarting from the anesthesia. I have never gotten constipated, but this time it was four days before I finally had a bowel movement. I was doing all the things you were suppose todo, but nothing was moving. Luckily once things got restarted, everything has been fine since.
So I knew that I'd be on crutches for six weeks after the surgery and there is no weight bearing for at least the first four weeks, then you are suppose to get limited weight bearing and ultimately walking without crutches. But the restricted movement thing is really annoying. I have to wear a brace for six weeks, but it isn't to 'support' my leg, it is there to make sure I can't bend more than 36 degrees at the waist. Basically they don't want any stress put on the hamstring, which means I can't sit up. That means eating is a real challenge, even sitting here on my laptop is a big issue. I got a special stand that hold my laptop up and I have pillows supporting me, but I'm only good to be in this position for about an hour.
Then there is the location of the actual surgery. There is no nice way to put this, it is in the middle of my right butt cheek. So even if I could sit up, I can't sit in a chair because of this four inch hole that is slowly growing back together. The first week was really bad, but last two weeks ago the pain backed off a little bit. I stopped taking the narcotics about six days after the surgery during the day and switched to Tylenol, only taking a pill at night. Then around the time I went in for the 10 day post-op check up, I stopped taking them at night. I still can't 'sit' in a normal chair, but the hole is becoming less and less of an issue.
I had the first post-op appointment on Thursday last week and the PA said I was healing very well. She put some jerry-strips on, but said don't worry if they fall off the next time I shower.