Yesterday was another interesting day. The family is still adjusting to the time zone shift, so I was again the first one up and moving. I am spending that quiet time in the morning writing these logs and doing sysadmin things that have been annoying for a while, but never quite had time to fix. Yesterday I finally fixed a problem in PHP/Apache/Wordpress which was preventing me from uploading photo's when they got more than 2M.
Once we all got moving, we decided to try breakfast at the cafe which is attached to the apartment building we are staying at here in London. Rosie tried a traditional English breakfast, I got a plain omelette and watched. I've had them on previous trips, so I knew I didn't like them. I don't think she really did either, but my omelette was good. We also did the required amount of Pokémon hunting around the flat, Isaac is enjoying catching all the 'rare' Pokémon that appear to be normal here.
After that we made our way to the tube station which is close to our flat. I didn't quite understand how they worked well enough to use it on Tuesday. So we had hiked to the next stop up, which is also on a more common line. Now that we have gotten totally lost and spent a couple hours being lost, we have become experts at navigating them. We were hoping trains like pro's yesterday and it is really quite convenient.
Our first stop was Knightsbridge and wondering around the fancy stores. I had always wanted to visit Harrod's, which is really quite amazing. We probably spent two hours wondering around and only hit probably three floors. Isaac got another magic trick, which he has been playing with non-stop and I got a pair of workout shorts. It seems one of the 'stacks' of stuff that was suppose to get into the suitcase didn't. The place we are staying has a really complete gym, pool and workout center. I am going to try and take a TKD class today. But anyhow, the most amazing thing I saw at harrod's was the shotguns. I couldn't believe they sold shotguns.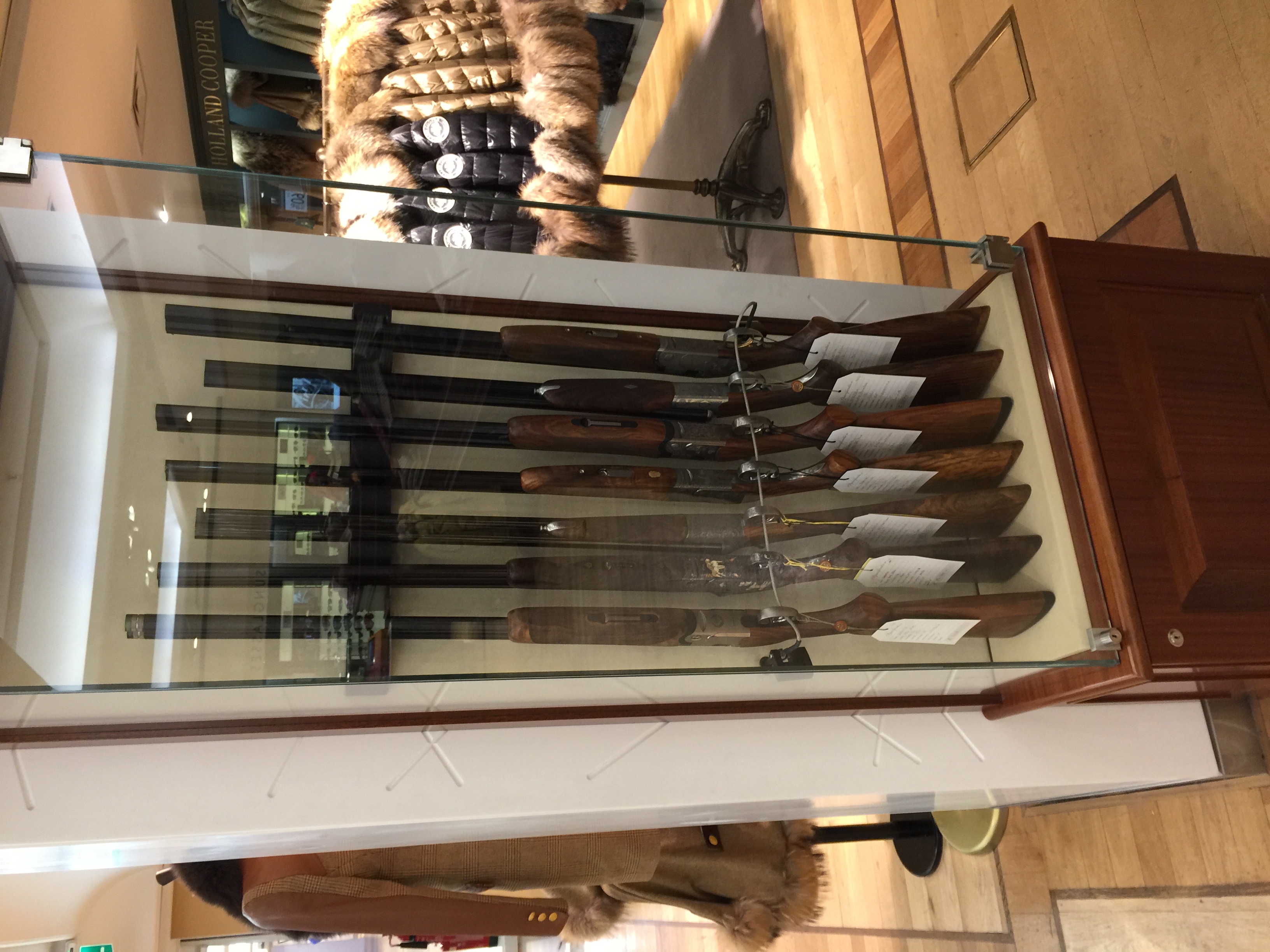 After Harrod's we got lunch at this little place I saw when we were wondering around. The food was pretty good, but they managed to posison me with dairy. (More on that in a minute) Which is when I realized that none of the wait staff at any of the places we have eaten really speaks English. The lady who waited on us yesterday was clearly not a native speaker, Rosie eventually switched to French, which she seem to understand much better. The Mexican place Isaac and I ate at last night was run by Russians. It is a crazy world!
So after lunch we got back not he tube and went a couple stops to where the national science and history museums are located. I don't think I mentioned this before, but nearly every tube station seems to have a Starbucks in it or at the very least, right outside of it. I really appreciate this, it makes getting my fix very easy. And yes, I have been having London Fog's in London all week.
We decided to go through the science museum first, partly because it had a shorter line to get in. This was another thing that surprised me, there is no charge for these, they are all free. The museum was nice, but still focused for a target audience of about 10. Of course just about the time we got in (because while the line was shorter, there was still a line), my poison lunch required me to visit the little boys room. After round one of removing the poison from my system, I walked through the clock exhibit. This started with the earliest clocks, but what I really liked was the early sea going clocks that were used to help sailers navigate.
The next stop was the 'high tech' section, which really meant old computers. It started with the Babbage Machine II, which was only started by Charles Babbage, but not finished until after his death.
Then it was on to the actual computers run by electricity, like the Mk2 and this really old Commonder PET.
This was used for nearly 10 years at some university, before being retired.I don't remember what this system was actually used for, but it was a general purpose PET wired up todo something specific. I think it calculated weather predictions.
About this time I had to make a second trip to the little boys room. I was just finishing up when the fire alarm went off. It took me a minute to even realize what it was,  because while it was annoying, it wasn't as annoying as the fire alarms in the statues.  But they evacuated the museum and we got to watch the London fire department fly in in force. Even with he crowds, I manage to find Rosie and Isaac pretty quickly and we decide to call it a day and head home. This time the time the tube station was a 'crowded' with everybody trying to leave at the same time.
When we got back, Rosie was suppose to go to a Crossfit class, but bailed since she is still not adjusted to the time zone yet and was tired. Isaac and I decided to hike to a Mexican place for dinner while Rosie took a nap. She eventually made it to the gym, while Isaac and I watched two episodes of Arrow on our iPads. Tomorrow it is off to Trafalgar Square and the national gallery.