So we are getting close to the end of day two of project fence.  I'm tired, sore and my wrist is killing me.  But progress has been made.  We started on Friday with a very broken fence.  By Saturday evening I had removed the old fence.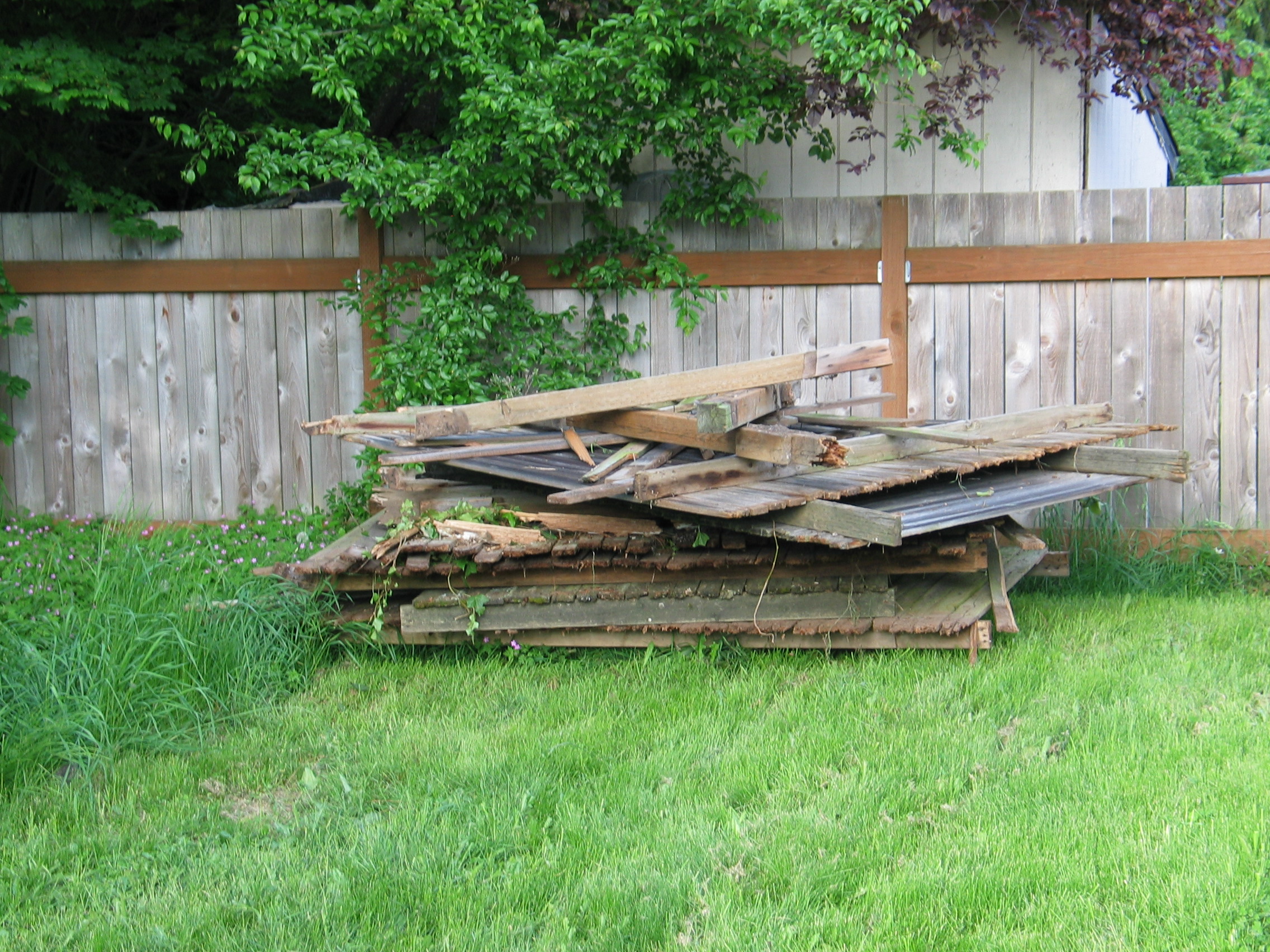 I then had to start the wonderful process of digging the new fence post holes.  I rented an augor from Home Depot, but it was still a butt load of work.  Every other hole had roots which had to be dug out and all the fun that comes from that process.  It really changed the look of the backyard having the fence gone.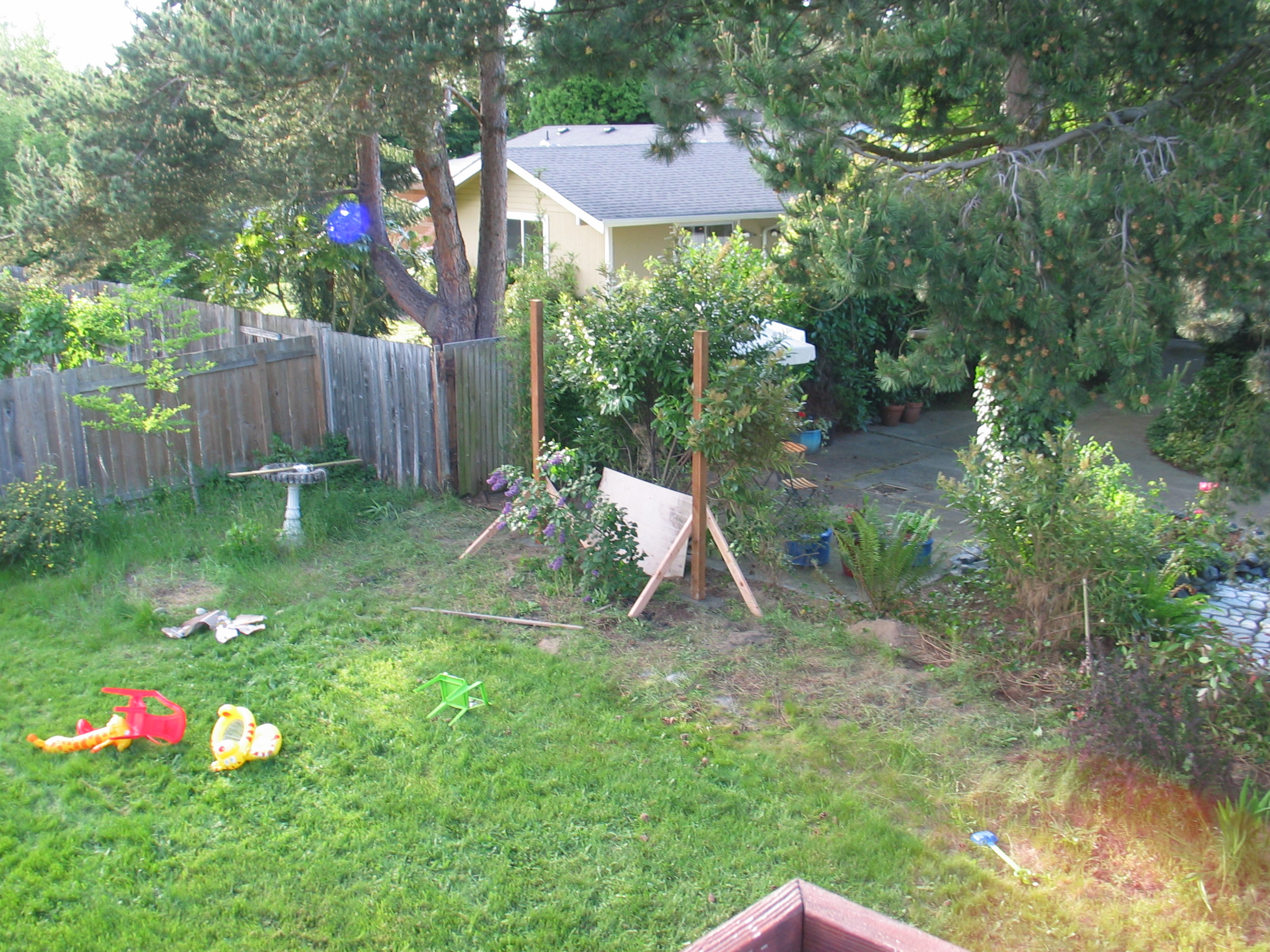 As you can see, by the end of the day I had two posts in and filled with concrete.  I'll take another couple pictures tonight when I'm done, I'm hoping to have the last three posts in before calling it quits for the night.  After the first couple posts, I figured out the way to-do them and it goes pretty quick now.